Grown on rooftops
We grow food where people live and grow it more sustainably.
This means farming tomatoes, eggplants, cucumbers, greens, and more on rooftops around the city using fewer inputs and no synthetic pesticides.
This also means that you know exactly where your food comes from. We harvest everything to-order on the same day as delivery so it's unbelievably fresh.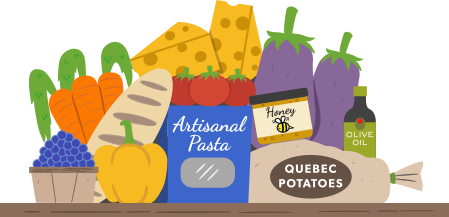 Partner farms & food artisans
We understand that people can't live off tomatoes alone, so we've built a local food engine that sources from some of the most amazing farmers and food artisans out there.
All of our partners share our values of providing fresh, local, and responsible food.
In addition to rooftop-grown vegetables, you can also find hundreds of other farm-fresh treasures on the Marketplace like dairy, meat, baked goods and pantry staples.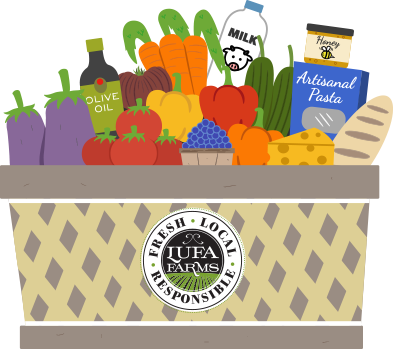 Customizable Baskets
When you sign up for a weekly basket, you are joining a community of Lufavores and get to start ordering from our online farmers' market.
Each week, we send you an email when the Marketplace opens. We'll have pre-selected some seasonal items for you to get you started, but you can pick and choose exactly what you want and the minimum order is just $15.
You can customize your basket until midnight before your delivery day, hundreds of fresh, local, responsible products.
Going out of town? No worries, you can pause your basket anytime, up til midnight before your delivery. After that, your basket is confirmed, and our team will get to work prepping everything for your order and will deliver to your neighbourhood pick-up point the same day.
pick & pack
Our harvesters arrive in the late hours of night and wee hours of morning to pick your veggies for delivery to you the same day. This takes waste out of the equation.
At the same time, your local bakers, pasta makers and more are doing their thing. They'll deliver your fresh food to us by mid-morning.


By late morning, our team is done assembling your basket. Then we're out the door to your neighbourhood pick-up point.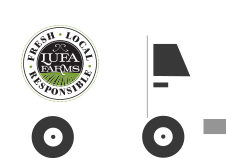 pups
Pick-up points range from yoga studios to neighbourhood cafés.
The golden rule is you have to pick up your basket on the same day as delivery to ensure food safety and maximum freshness.
Also be sure to bring reusable bags and leave the box behind. We'll pick it up, clean it, and reuse it for future deliveries.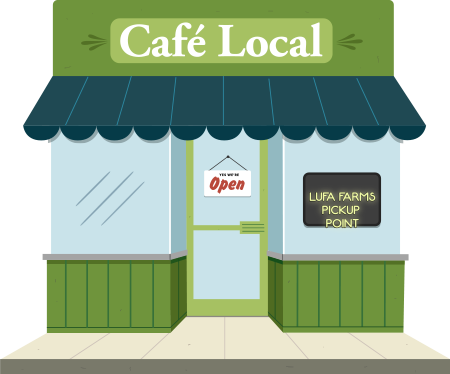 Happy eating!
Please contact us if there's anything wrong with your delivery or if you have suggestions, words of encouragement, or just need someone to talk to.
Tweet at us when you're at your pick up point, post photos of your basket on Instagram, and share your recipes on Facebook. In short: you're a Lufavore now, so stay in touch!
Sign up