Upping the ante on traceability with a new SCS certification.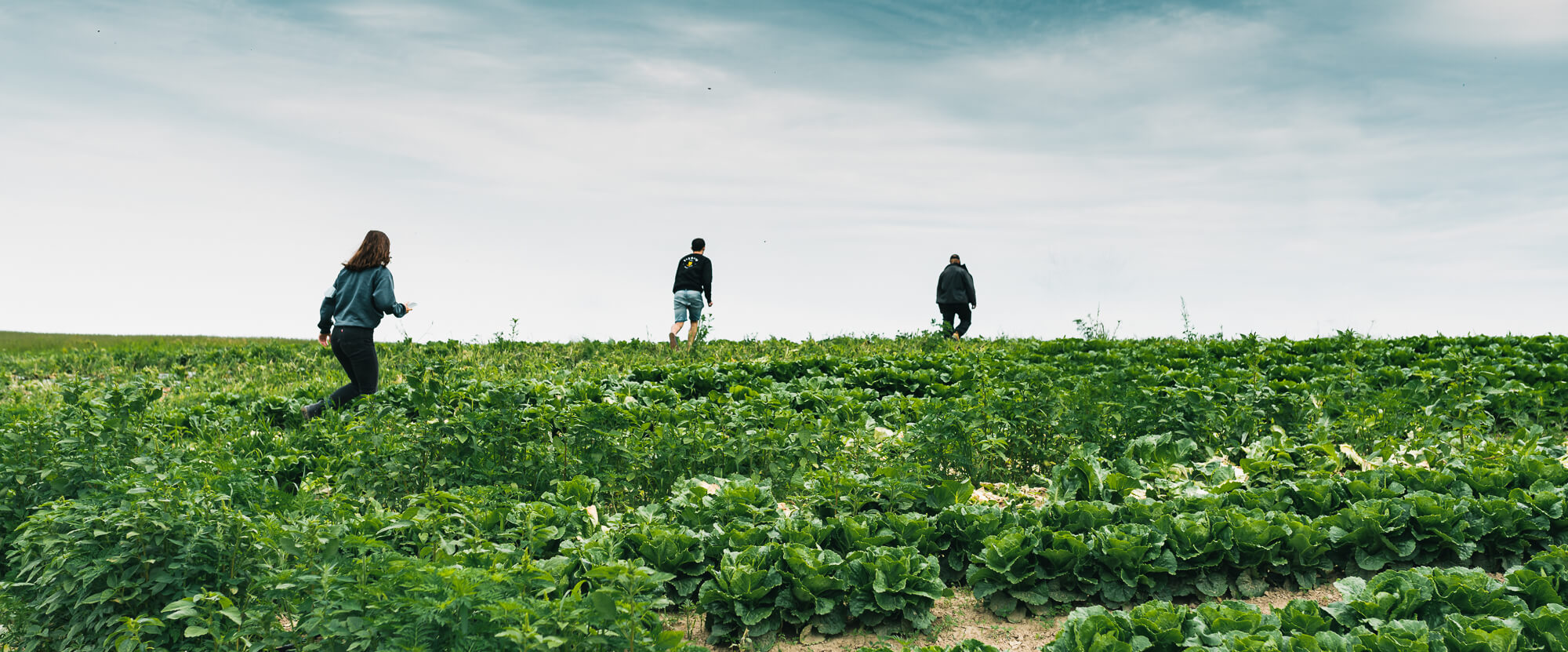 Since the outset, we've only worked with vetted farmers and food makers who share our mission of building a better food system. Our partners are pioneers of the responsible ag world, opting out of synthetic pesticides, paying close attention to resource use, and putting sustainable practices above all else. Today, we've decided to take things a step further by partnering with SCS Global Services (Scientific Certification Systems) to launch a Pesticide Residue Free certification for the Marketplace.
A new partner with a shared vision of sustainability.
SCS has been a leader in standards of sustainability and third-party certification since 1984, working with natural resources, environment, food and agriculture, consumption, and climate sectors. In partnership with businesses, government agencies, and NGOs, the company strives to advance sustainable development goals through independent assessment, and the application of exact science.
The certification process.
We've worked closely with SCS to develop a program just for Lufavores, one that includes our existing partners who adhere strongly to responsible agriculture methods - even without being organically certified.
This certification ensures that there's no use of synthetic pesticides in production and that there's no residue from neighbouring farms affecting any of the crops. Auditors will periodically visit each farm (our rooftops included!), collect samples, and test them for the presence of pesticide residues. The certification threshold for the program is 0.01 ppm (parts per million) but the product can be conditionally certified if there are no residues above 0.05 ppm, with the requirement that a corrective action plan is implemented to achieve the desired 0.01 ppm threshold followed by subsequent sampling. Our Marketplace is currently Canada's only online farmers' market to offer this certification across the board.
The organic certification isn't going anywhere.
We're extremely proud of partnering with so many organic producers - people who've worked so hard for years to become eligible. This new certification doesn't diminish the value of organic farmers but rather acknowledges the other small and large producers who adhere to sustainable and transparent practices.
What it means for the Marketplace.
You'll notice we've added iconography on product pages to more easily identify both SCS and organically certified produce on the Marketplace. This way, there's a third party community looking over our shoulders - holding us accountable and verifying our already traceable products even more thoroughly.
We're out to build a better food system and working with SCS is another step toward our mission. In order to create real, big change in the world of sustainable ag - it's time to up the ante and set ourselves up for the most transparent and traceable outcome we can.