Prime Minister Justin Trudeau visits Lufa Farms!
At the beginning of this year, we built our third, largest, and most advanced rooftop greenhouse in Anjou.
This greenhouse means a lot to us. It took three years of hard work before it saw the light of day. We had to design a more lightweight and efficient farm, integrate a mobile growing system to productively grow many new varieties (celery much?!), and build a vertical plant nursery to save on space. It represents a big move forward for our team and our vision of a city of rooftop farms. Last Friday, we welcomed Prime Minister Justin Trudeau for a visit to and inauguration of this 63,000 sq ft rooftop farm in Anjou. He toured the site to learn more about the project, meeting our team and founders Lauren and Mo (and their little girl, Dani).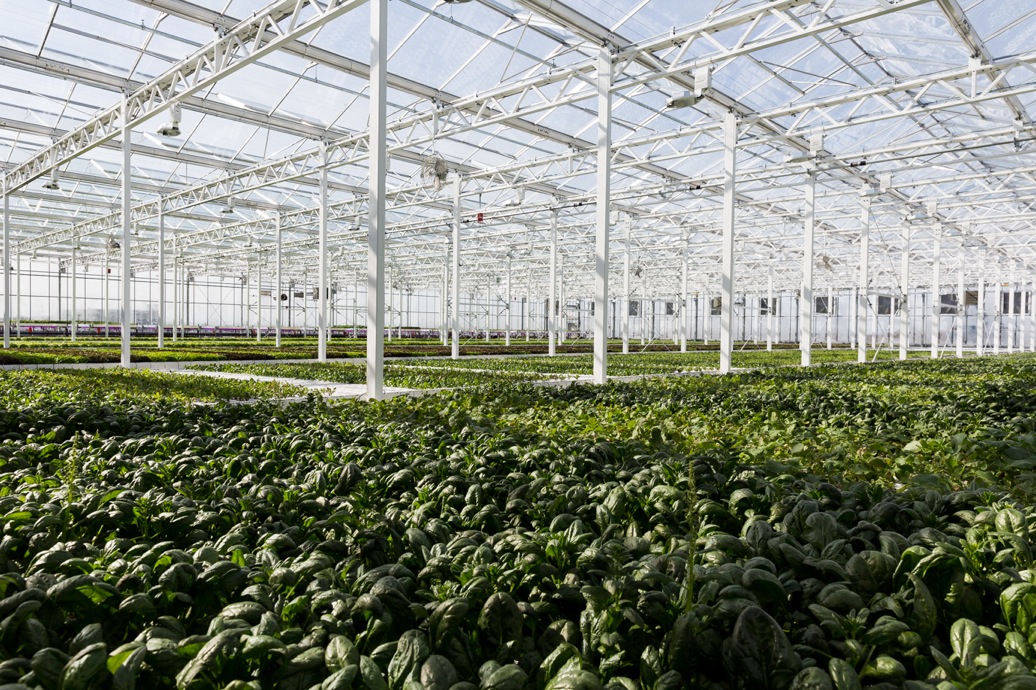 Building this company and this new food system was and remains a monumental challenge, encompassing engineering for rooftops, farming sustainably year-round, developing an online farmers' market, seeking out amazing food makers and pick-up point hosts, and sourcing financing for a project that the business world had trouble believing in. Not to mention the growing pains, as we've grown from feeding 200 families (in our very first week six years ago) to 10,475 families (our new record as of last week). It meant so much to have Mr. Trudeau visit us last week...a major recognition of what this project means and the work our team has put in, and moral support for all those on the front lines of urban agriculture.
We're very proud to be where we are today, and we can't thank everyone enough (Lufavores, partners, pick-up points, and more) for standing by our side and for helping us create this food revolution.
Lauren, Mo, and all the Lufa Farms Team.
Below are some photos of the event.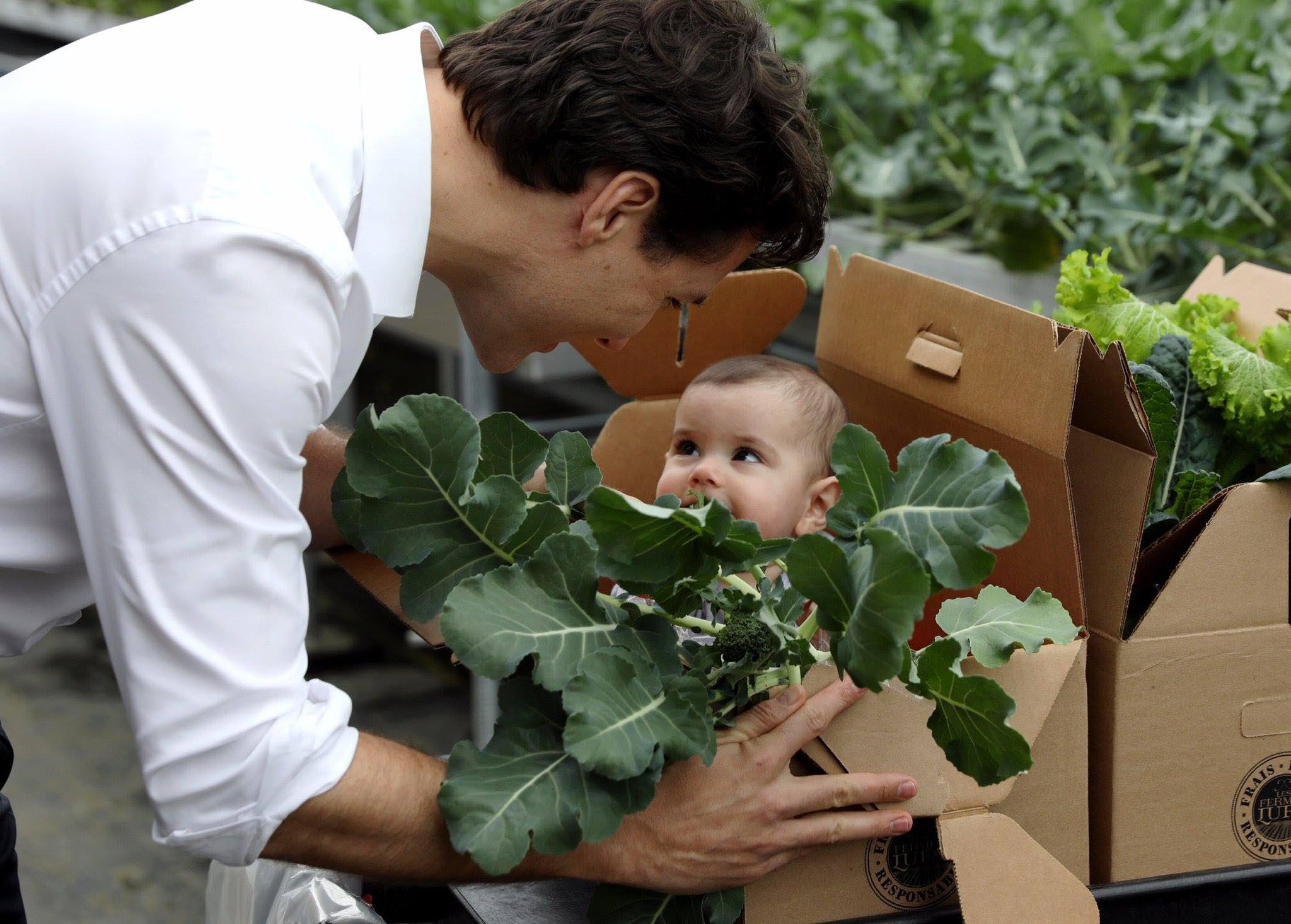 Co-Founders Lauren & Mo found their baby girl Dani in a cabbage patch (just Google it). Photo used with permission of the Office of the Prime Minister of Canada.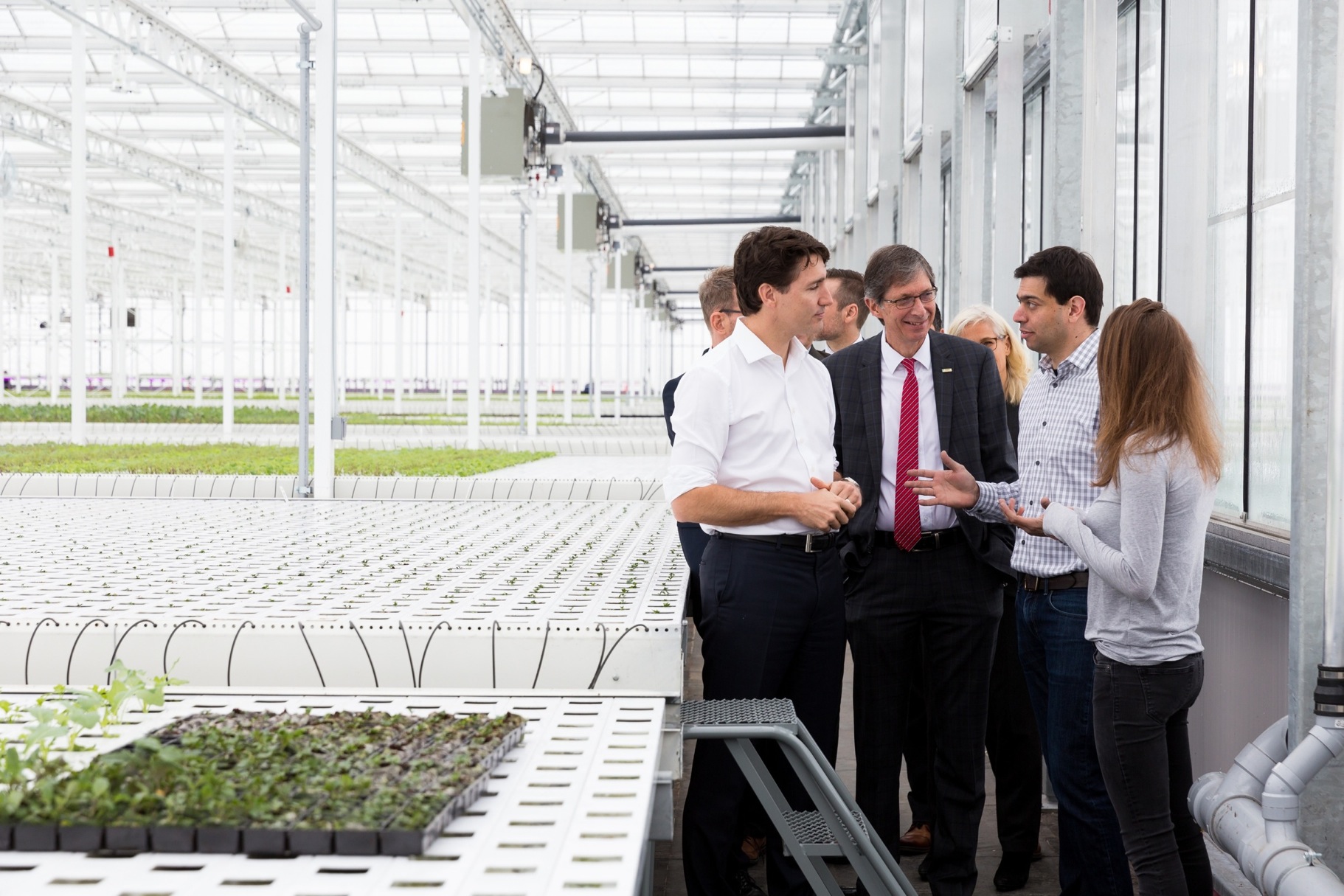 The visit was hosted by Lufa Farms' founders, along with the Fonds de solidarité FTQ team. FSFTQ led the financing of the project, a part of their efforts in supporting local agri-food innovation.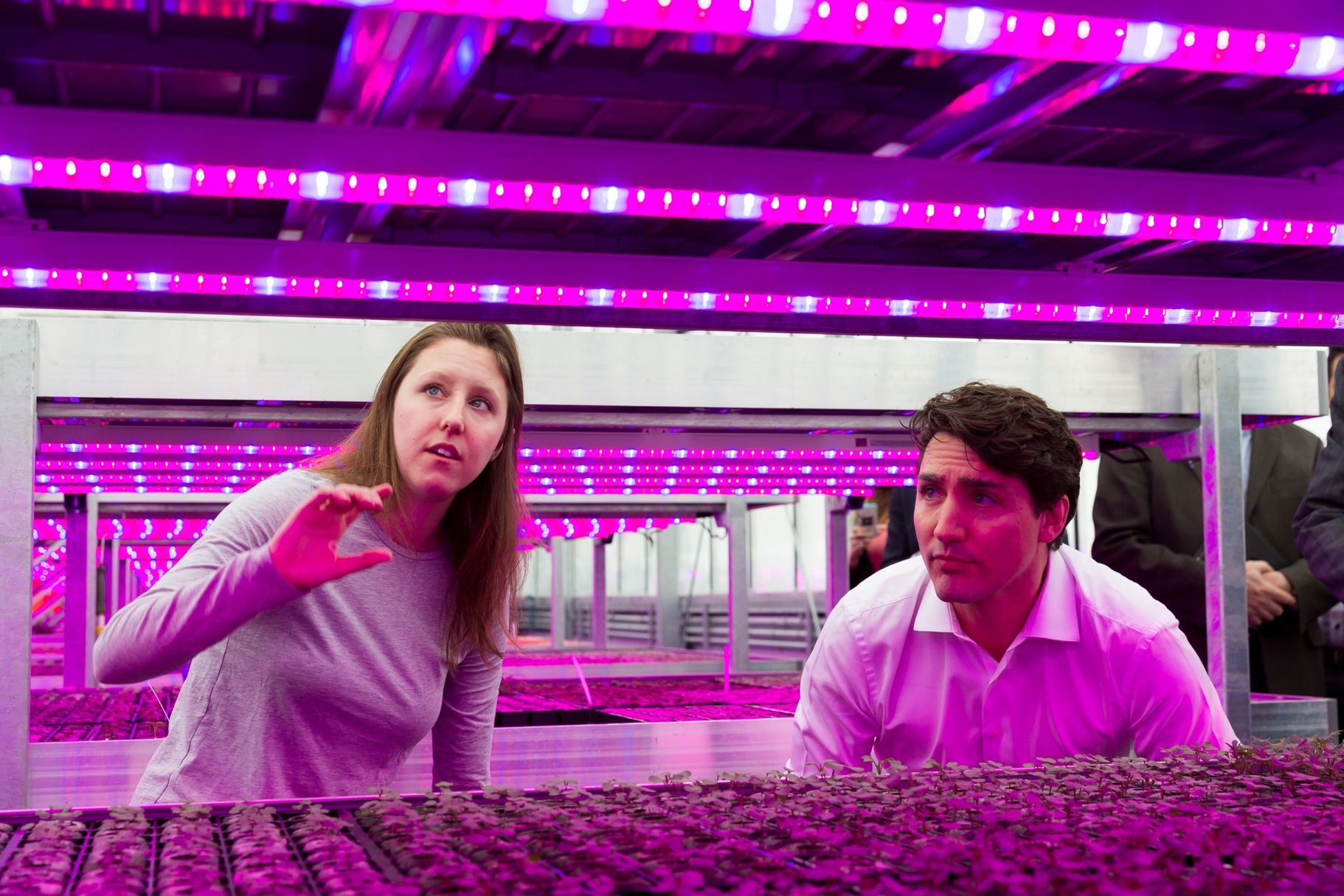 Lauren explaining the vertical seeding systems at Anjou. It's all pink because of the the red and blue LED lights used to grow the plants.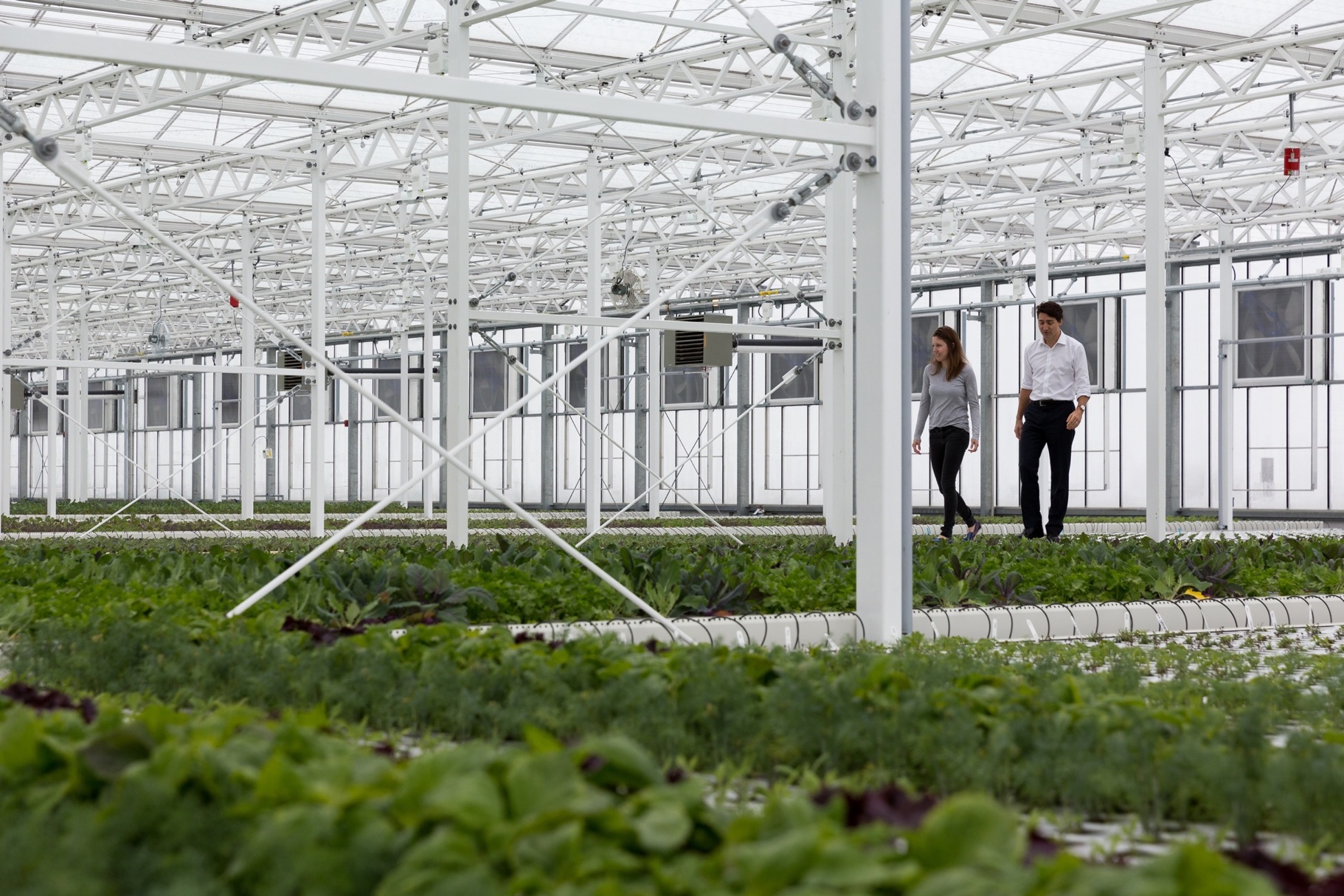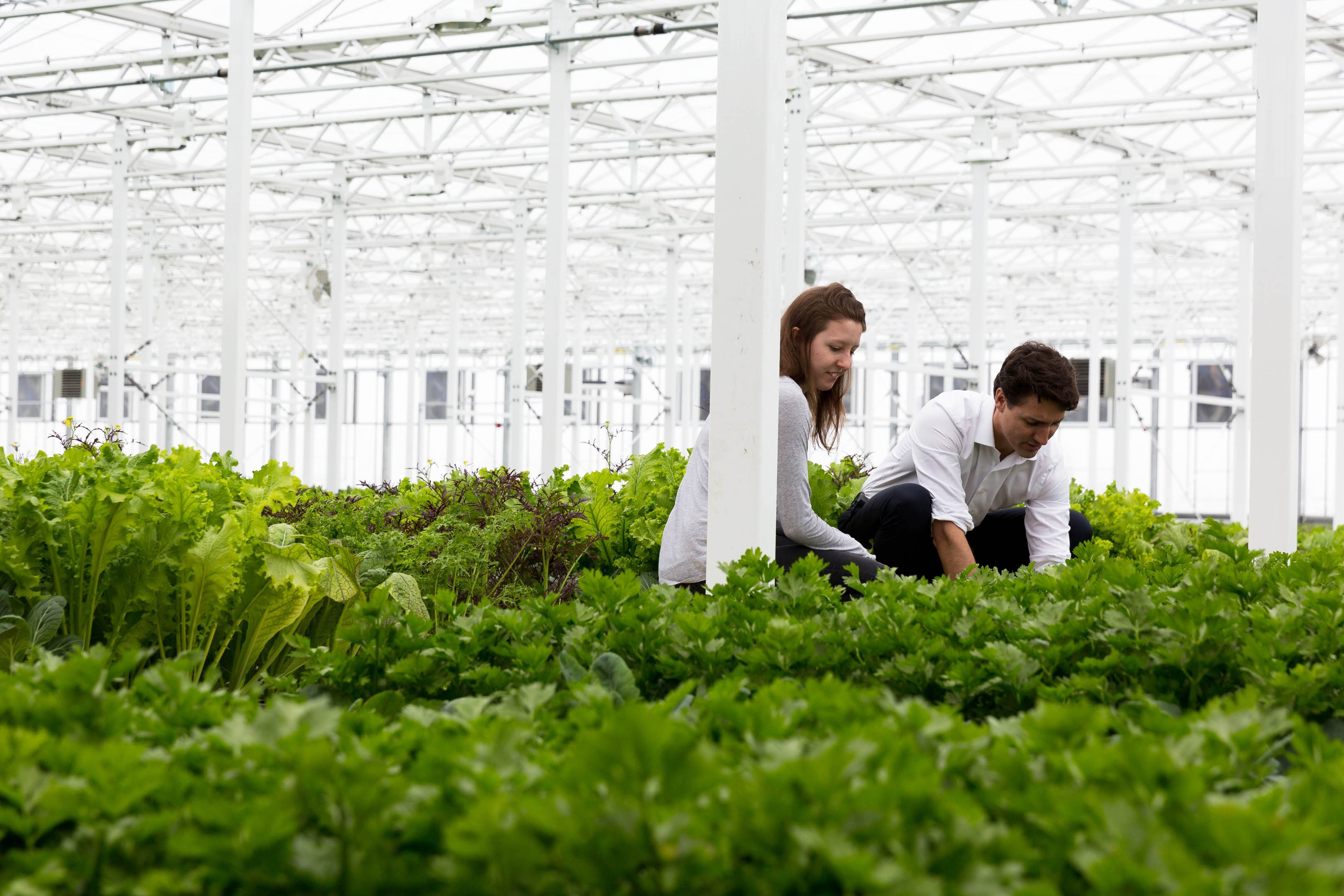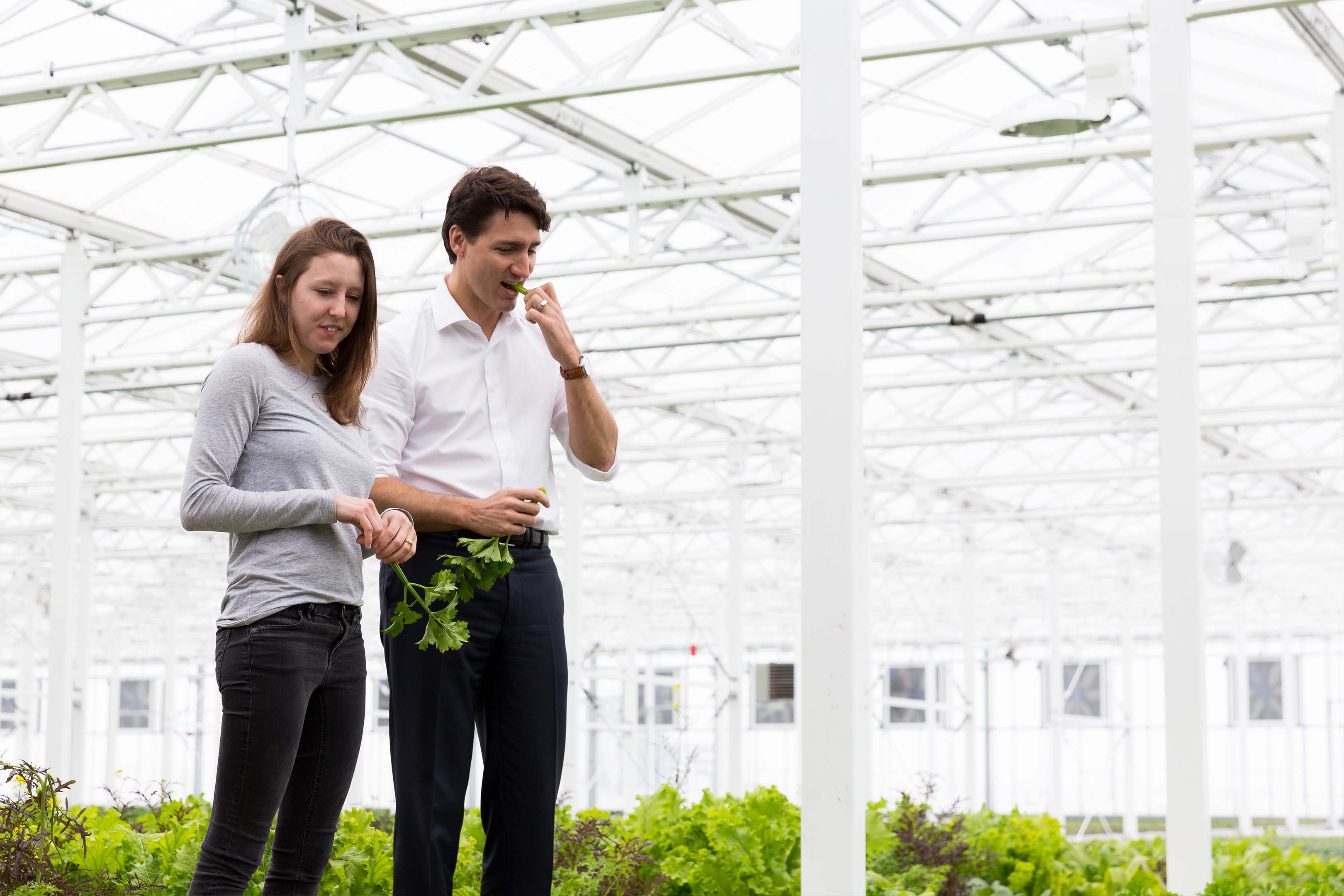 Lauren and Mr. Trudeau climbed onto the growing systems for a closer look at the plants.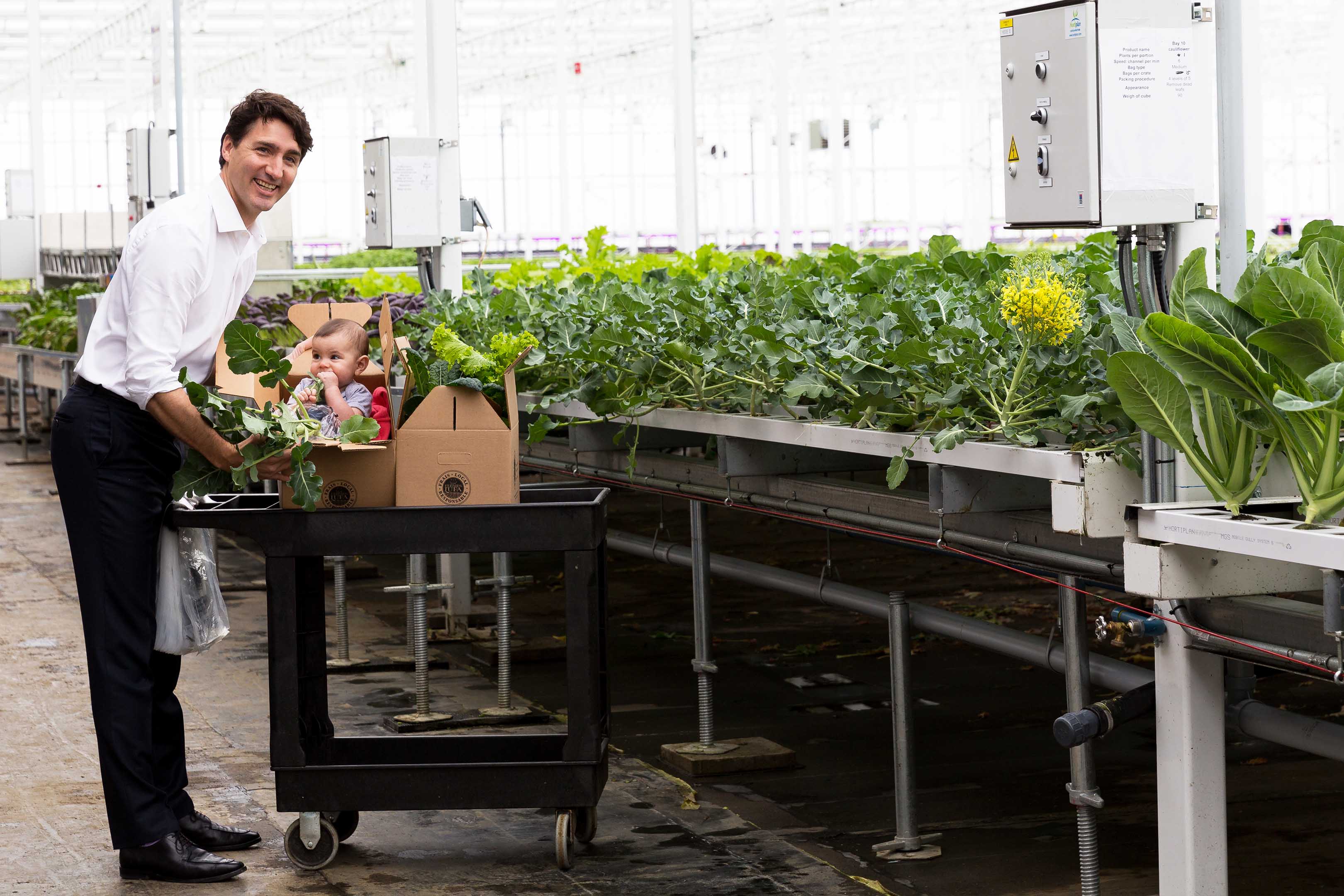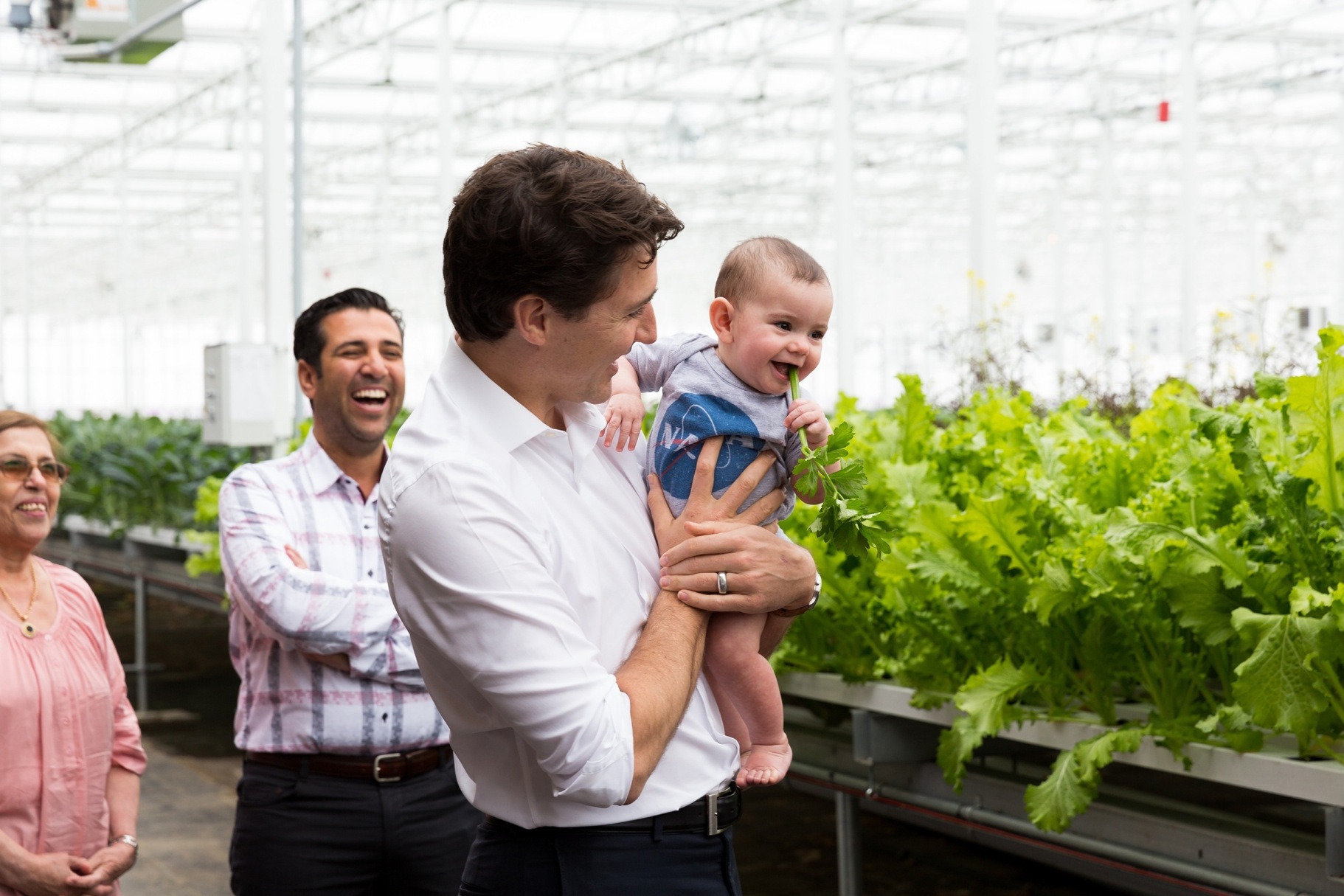 Cue Baby Dani...she was all over him ❤️.